More than 30 years of plastic injection molding expertise
Windmill Plastics is a turnkey addition to your manufacturing capacity.
When you need to increase your molding and manufacturing capacity, we are a partner you can rely on for high-quality, low-cost molding, assembly, packaging, warehousing, transport, and distribution of your parts.
Windmill Plastics was founded in 1985 by a group of former Tupperware employees, making durable plastics part of the company's DNA. Since then, our Knowlton, Québec, facility has grown from 15,000 square feet to 50,000 square feet.
For 25 years, we have focused on molding products for some of North America's largest houseware, toy, and transport companies, and Windmill Plastics grew to be one of Québec's largest injection molders.
In 2012, Windmill Plastics was bought by the Desrosiers family. A true family affair, Réjean Desrosiers and his sons François and Erik Desrosiers have combined their expertise in management, operations, accounting, and logistics to modernize the facility, increase capacity, and expand the company's service offering.
In 2013, immediately after purchasing the company, we added 12 dedicated railway sidings in nearby Cowansville, Québec, along with a resin tanker to ensure additional capacity and a steady supply of plastic to our facility.
Then we turned our attention to automation. We added our first robot in 2015 and have since added nine more. These robots handle repetitive tasks, freeing up our employees for the more skilled jobs. The robots also allow us to maintain a full production schedule round the clock, 365 days a year, making our output reliable.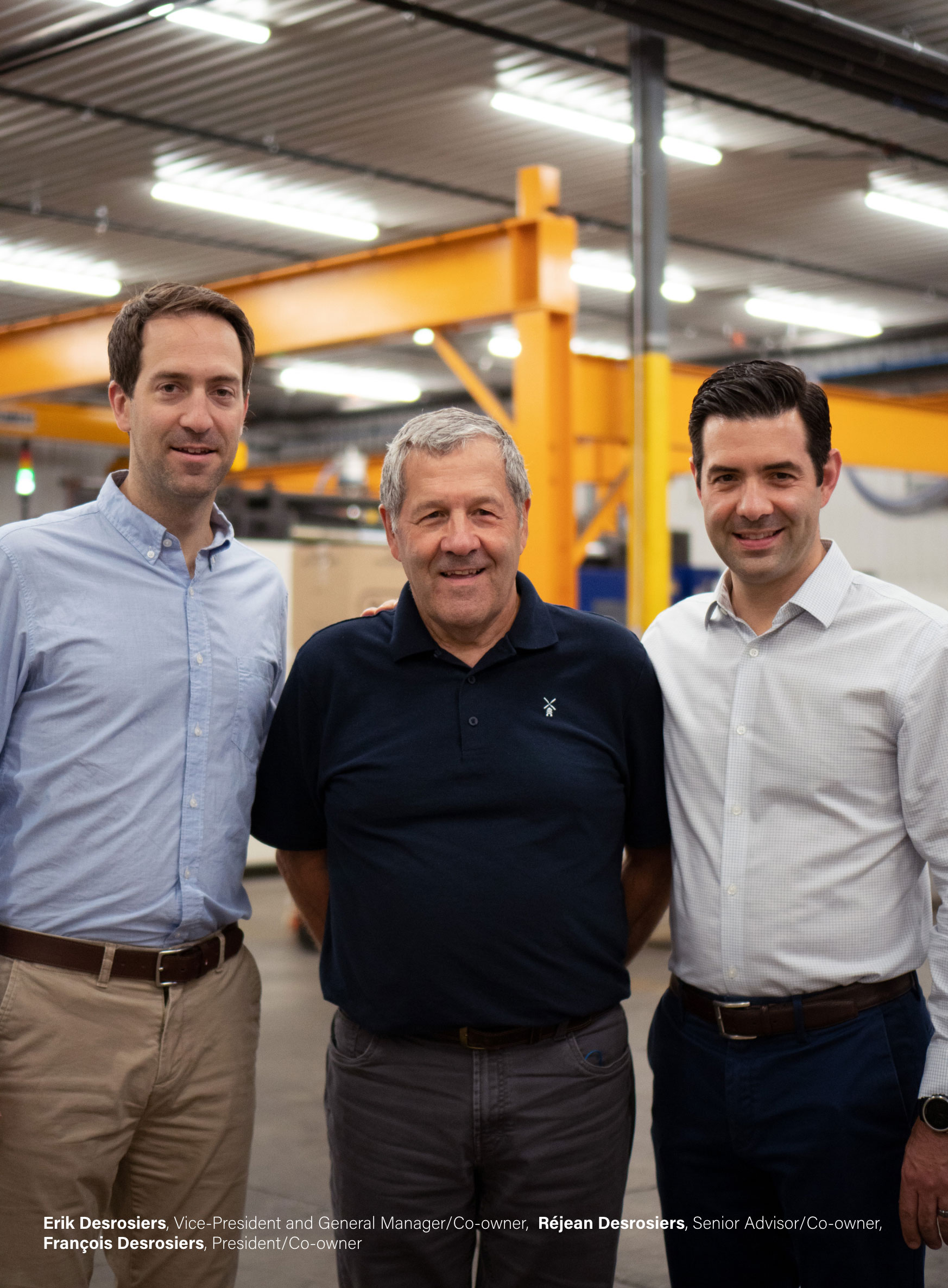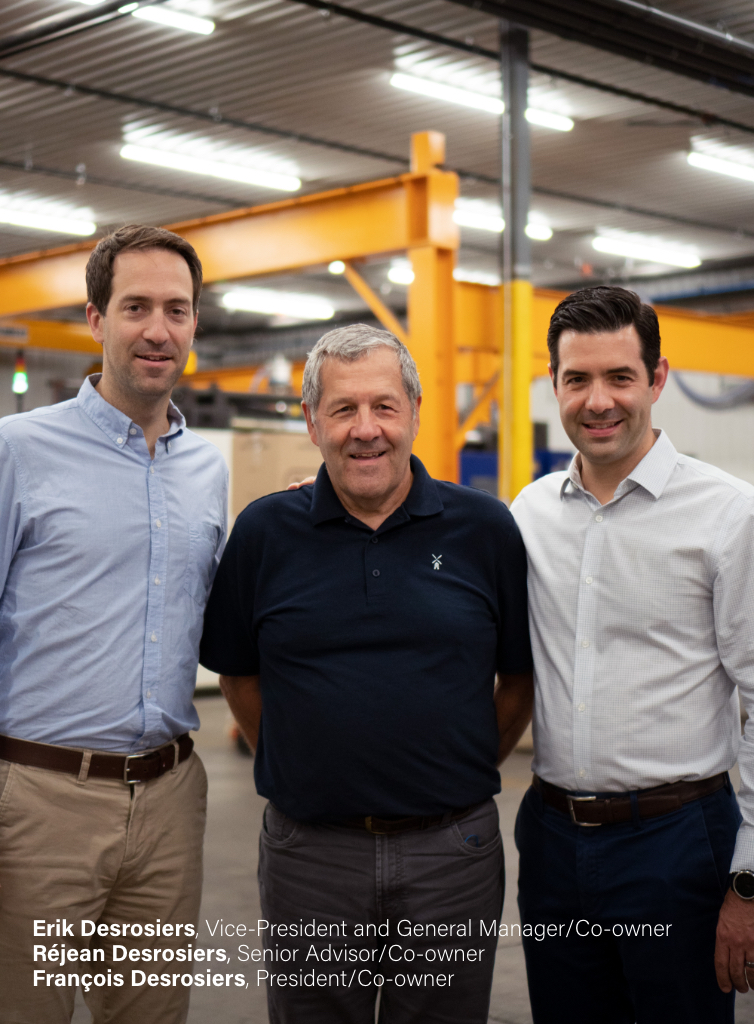 In 2018 we added new, state-of-the-art injection molding presses to the factory floor—notably, a 1,500-ton machine and an additional 1,000-ton machine—increasing capacity significantly. This expansion has allowed us to welcome new partners and produce large plastic parts for a wide variety of sectors, including household goods, food storage, landscaping equipment, and construction equipment.
Going forward, we remain committed to continuing to renew our fleet of presses and to further automating our production, so we can continue to offer the highest efficiency and quality to our customers.